Substitutions Politely Declined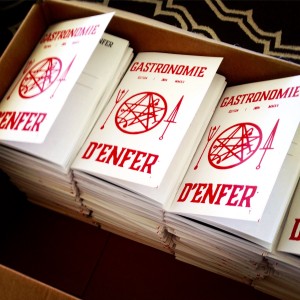 Welcome to Gastronomie D'Enfer, the best food magazine in the entire world. Please note that the articles in Gastronomie D'Enfer are NOT available on the internet; hard copies can be purchased online through our store
or from one of our many fine retail outlets.
Gastronomie D'Enfer is a vegan and gluten-free publication. The paper itself is gluten-free and vegan, I mean. The recipes are carnivorous as fuck.